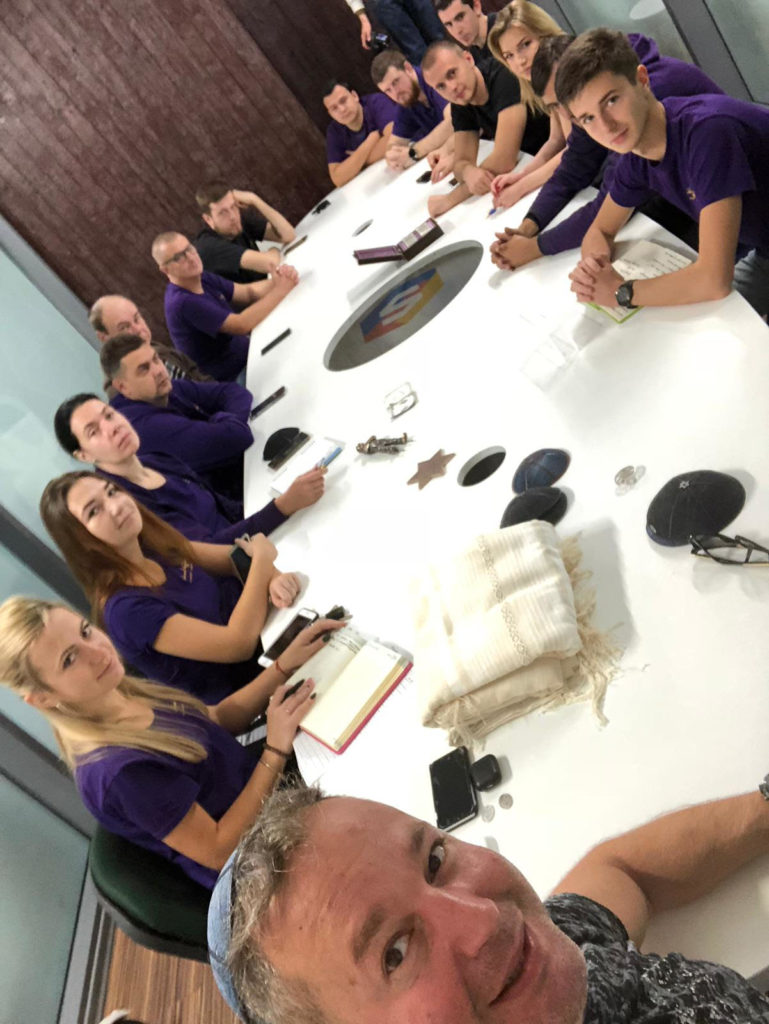 "If you want something done right you have to do it yourself"
These are the words I live by, as taught to me by my superior in the Israel Defense Force. I've carried these words with me into my company David Roytman, Which focuses on luxury Judaica. David Roytman was not built on the idea of just making money, but the philosophy behind it.
---
I was born and raised in Odessa, Ukraine by the sea. Later then, I moved to Israel where I studied and served in the army. After I had finished serving I moved to the New York for about ten years. Through my experiences I have accumulated many ideas on how to decorate and diversify the Jewish world and how to turn it into Luxury Fashion.
---
I was always perplexed why people would spend so much money on designer clothes but not spend a dime on a Talit or kippa. This is something I wanted to change and create not only a luxury product but a luxury experience. Design and drawing has always been a passion of mine, and in 2015 I put those skills to use by designing my first luxury kippa prototype,and in 2018 I put those skills to designing my first luxury Talit prototype. I worked with skilled leather handlers to bring my design to life. It took three months to create a Talit crowns and corners , which met our philosophy and standards. These simple steps brought us to where we are today the first designer line of the Judica world also know to some as the "Jewish Louis Vuitton."
---
I happy to say our products are in demand and sell thanks to our superior quality and comfort. Each piece is a professional handmade job where a master can craft four Talit a day. When we are manufacturing products, we use laser engraving to apply the design to the Talit. The Talit crowns and corners itself is made from various exotic materials such as python, crocodile, ostrich, and stingray and more, as well as the classics.